Performance Property Servicing offers custodial services and leading edge technology that can maintain a controlled environment, eliminate contaminants and prevent other toxic elements from destroying years of research efforts.
We recognize that in a controlled environment, where living creatures are often housed for scientific research and observation, that the unwanted introduction of contaminants often proves toxic and can cripple years of research. Further, bacteria and viruses pose a threat to the success of animal studies, while mold that grows in a humid setting can sicken or kill laboratory animals. These animals are also vulnerable to certain cleaning products.
That being said, our service team fully understands the sensitivity surrounding work in a vivarium setting.
Each service member is required to undergo continuous rigorous training allowing them to fully operate under these conditions. Our teams of professionals are highly trained and experienced in cleaning these environments, and adhere to the strictest policies regarding confidentiality and the care of the research environment.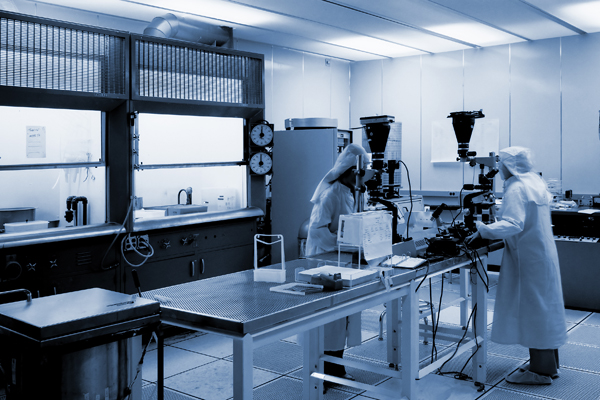 Quality Assurance Program
Inspection Reports – We regularly verify the quality of our work after the cleaning is complete. This reporting is shared with you and archived for our records.
Quality Control Reports – We ask our customers to rate the quality of our service each quarter. This rating provides objective feedback regarding your individual satisfaction.
Personal Visits – We take the initiative to visit each building during office hours to discuss any needs.
Customer Requests – We electronically track our customer communication and requests to ensure timely completion.
Accountability – We record and review each of the above categories with both management and cleaners to confirm consistent service excellence.
Safety Program
BLOODBORNE PATHOGEN EXPOSURE CONTROL PLAN
OSHA Compliance & Training
Periodic and Continuous EMPLOYEE BACKGROUND CHECKS & SUBSTANCE TESTING
Universal Precautions Training
PERSONAL PROTECTIVE EQUIPMENT AND METHODOLOGY